Let's talk Virtual Event Production
Consult and Partner with an Experienced Event Producer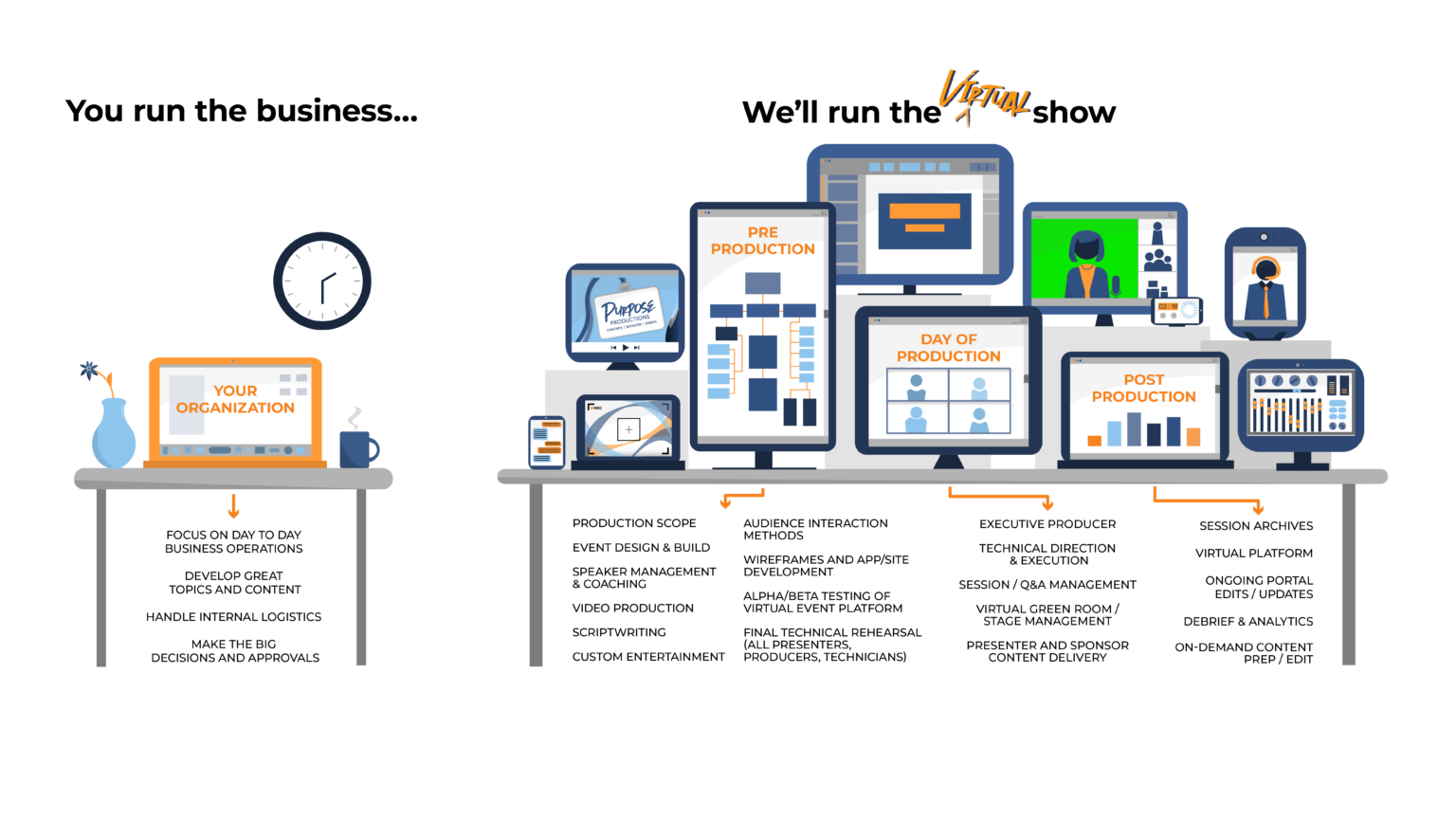 No matter the medium, it has always been and will continue to be our goal at Purpose Productions to assist congregations, associations and corporations in communicating their key messages to their members, employees, vendors and customers.
We've Got This
With our versatile background and experience in producing and managing projects with a mixture of styles- live, video, streaming, augmented reality and more – we are able to quickly pivot and help you tailor and deliver your most important content.
Staying in Touch
Human communication must remain continuous. We are relational beings who are looking for a means to review and learn from the past, embrace the present and plan for the future. We do this together. We use the technology and the expertise around us. We learn from one another. We support each other – exchanging ideas and expertise along the way.
Your Production Team is Your Support Team
You and your team have a department or organization to run. Now more than ever, you need production experts to guide you and manage the day-to-day planning of your virtual or hybrid event. With Purpose Productions as your virtual event consultant, your time is freed up to focus on the day-to-day operations of your business and plan for the best messaging and speakers for your event.
Corporations, associations, churches, theaters, event planners, and AV companies should contact Purpose Productions about executive producer services in the pre-planning and execution of hybrid and virtual events.