Three Focus Areas -
Decades of Experience
From Executive Producer, Speaker, Singer
Melissa Barber
Purpose Productions is focused on producing events, speaking engagements and concerts that truly motivate, inspire and generate a passion in attendees to go out there and make a difference, make a change, make plans for their next great accomplishment. This is delivered via three main disciplines – Concerts, Keynotes and Events- all with the ability to be produced live, virtually or digitally. Founded by Catholic speaker and singer, Melissa Barber, the company's services include praise and worship concerts and inspirational keynotes. For corporate and private events, Purpose Productions provides executive production and stage management from a team of creatives and producers led by Melissa Barber. 
LET'S FIND THE PURPOSE TOGETHER
At Purpose Productions – we have a lot to offer. We are complex, multifaceted, unique. We are business warriors and prayer warriors. We are spiritual beings just like you. We are passionate professionals, adventurous travelers, hand-holders, and sensible shoe wearers. We never leave the house without a cross around our necks and a prayer in our pockets. We love dinner with friends and victory celebrations with clients. We read the Bible and we donate to worthy causes. We fight for what's right, try to eat healthy, sing at the top of our lungs, offer advice and come up with solutions.
Enjoy a little or a lot of what we have to offer.
Life is too short not to try, so let's connect and see where the road leads us
Purpose Productions – concerts, keynotes and events
Producing and staging concerts, keynotes and events of integrity and purpose for private, public, religious and corporate audiences. In everything we do, we give testimony to God's goodness and mercy through the way we approach our work, craft custom messages, and treat others.
Get to Know More
Staging an event, whether live or virtual, takes a team of creative and technical specialists. From audiovisual planning to room allocation, custom entertainment to branded graphic design, and VIP management to live stream broadcasting. Get in touch to talk about all the facets of your upcoming event.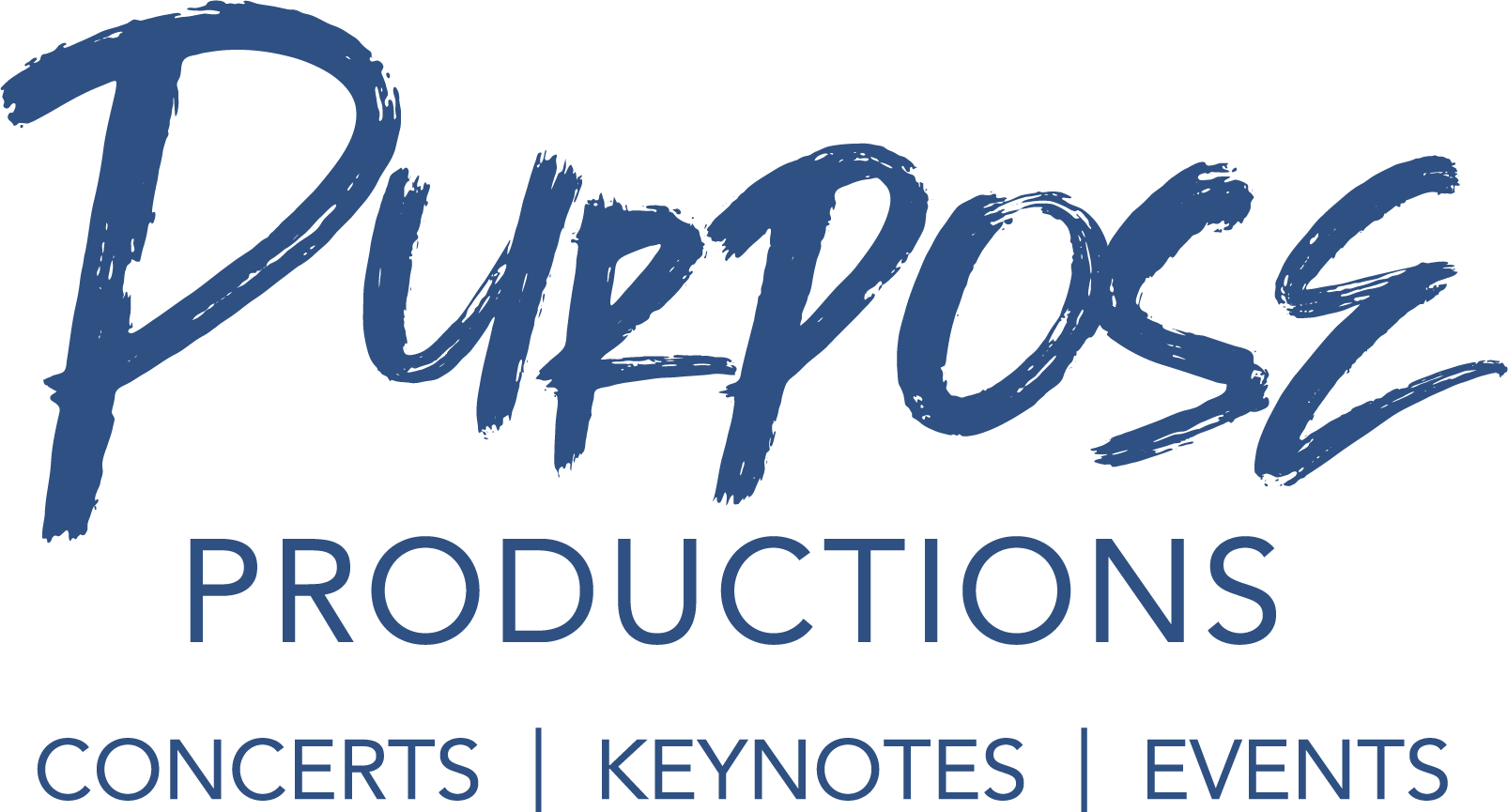 REQUEST A QUOTE
We're happy to collect information about your event to create a formal proposal or simply start a dialogue to build a relationship. Either way, thanks for keeping in touch.
THOUSANDS
---
of Hearts Touched