An Event Keynote Speaker with a Unique Approach
Inspiring Audiences with Business Experience and Faith Life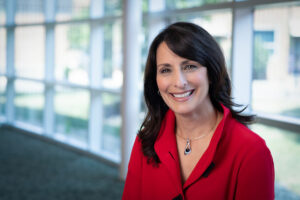 Everyone needs time to regroup—sometimes on a personal level and sometimes as a team. Hearing from a new voice outside your organization provides that necessary motivation and inspiration. Melissa Barber gives purpose-filled talks for keynote addresses, workshops, corporate retreats and more.
Melissa brings a vast amount of business knowledge and experience to the table, with a 30-year track record providing services in corporate event production, video and multimedia production, entertainment, marketing and promotions.
She has been the project lead on internal training programs, external marketing and sales initiatives and informal learning for Fortune 500/1000 corporations, government agencies, medical institutions, private and publicly held corporations, not-for-profit museums and science centers, educational institutes and organizations, coaching organizations, national associations, pharmaceutical companies and more.
While interacting and working with all levels of executives, directors and managers, she has led and directed teams of varying sizes that have included line producers, scriptwriters, graphic designers, digital programmers, illustrators, animators, videographers, editors, songwriters and live event audiovisual technicians.
A deeply spiritual Christian, this event keynote speaker believes she has the ability to create and organize events and produce media of varying complexity because of her faith. Faith keeps her grounded; it keeps her calm and patient; and it certainly allows her to exude grace under pressure as she manages teams and provides valuable solutions for her clients and their project objectives.
What does this mean for you and your audience?
As an event keynote speaker who combines spirituality with professionalism, Melissa encourages leaders and their team members to:
apply Christian principles to day-to-day business efforts and actions
display an attitude of responsibility and genuine caring
be gracious, thoughtful and positive in team and client interactions
Contact Purpose Productions to discuss your motivational event keynote speaker needs.